Home >> News >> Events
Pakistan Experts Visit GIEC to Carry Out Joint Project "Basic research and capacity investigation for distributed bioenergy utilization via thermo-chemical conversion"
From May 14th to May 30th 2018, Pakistan experts visited Guangzhou Institute of Energy Conversion, CAS (GIEC) to carry out the project "Basic research and capacity investigation for distributed bioenergy utilization via thermo-chemical conversion", which is jointly undertaken by GIEC and COMSATS Institute of Information Technology (CIIT), Pakistan. A progress meeting was also held during the visit. The two sides have in-depth discussion about the research progresses achieved, the problems confronted and future work as planned.
"With the remarkable and valuable achievements, the project will lay a solid foundation for future cooperation between GIEC and CIIT." said Prof. Chuangzhi Wu, the principle investigator of GIEC.
"The project will improve the understanding and promote the development of biomass energy industry in Pakistan." Dr. Muhammad Ghaffar Doggar reported.
A specific training was also organized by GIEC for Pakistan team members. The training included lectures, field investigation, and on-site operations, etc. GIEC shares its unique set of skills, knowledge and experience in the field of design and operation of biomass gasification power generation system.
"The visit strengthens our partnership. Deeper cooperation is expected in future." , expressed by all the project members on both sides.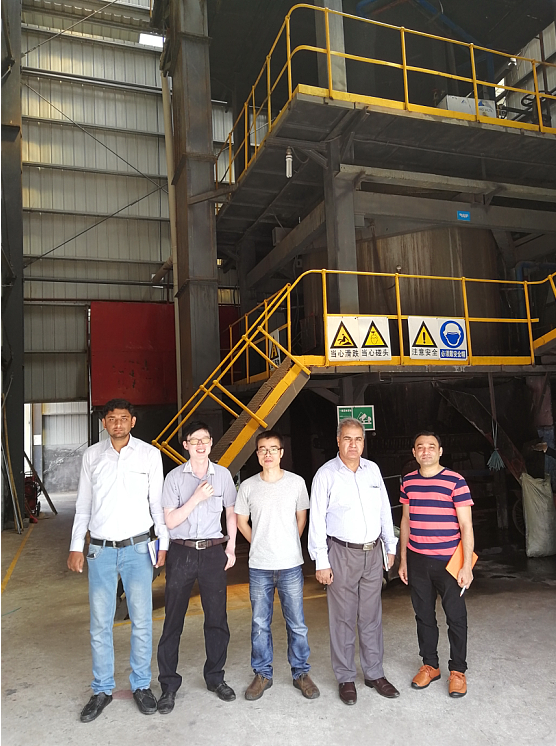 Field Trip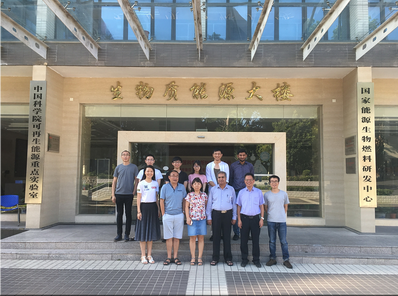 Group Photo