Home >> News >> Research Progress
Reviewing meeting about Industry Development Plan for Guangzhou New Energy and Energy-saving Bases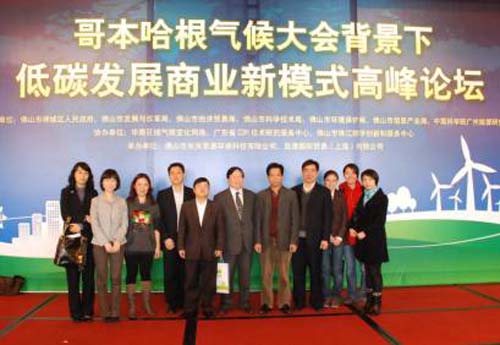 Reviewing meeting about Industry Development Plan for Guangzhou New Energy and Energy-saving Bases
A reviewing meeting about Industry development plan for Guangzhou new energy and energy-saving bases (2010-2020) was held on Jan. 15. Dr. ZHAO Daiqing, from Guangzhou Institute of Energy Conversion, explained the content of The Plan in detail on behalf of the organization who undertakes the project.
The Plan aims to promote the transformation of Guangzhou to low-carbon economy model. In the plan, the advantages,urgency and significance of establishing energy-saving and new energy bases in Baiyun District of Guangzhou wad analyzed profoundly.
Under the adequate investigation into the status and developing trend of energy-saving and new energy industries of the world, six industries were considered to be the key fields for Baiyun Base's future development, which include intelligent utility network, building energy conservation, high efficiency battery, solar energy battery, wind power generate electricity facility and energy services.