Home >> News >> Research Progress
Chinese Side Preparatory Meeting for Sino-US Cooperation in Consulting Projects of Smart Grid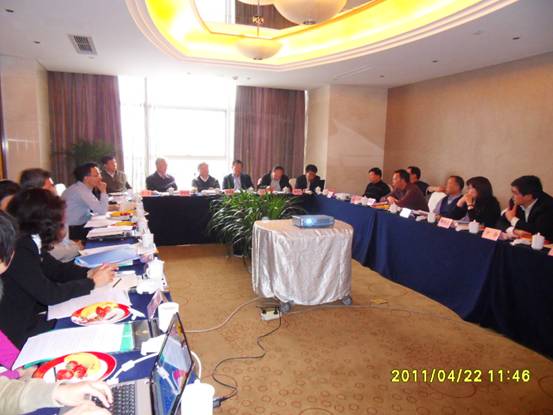 Chinese Side Preparatory Meeting for Sino-US Cooperation in consulting projects of smart Grid convened in Yangzhou Jiangsu on 22nd April. This meeting was organized by Guangzhou Institute of Energy Conversion, CAS and was supported by Science and Information Technology of Yangzhou. CAS academician Zhao Zhongxian, CEA academician Yu Yixin as well as more than 20 related experts participated in the meeting.
Academician Zhao, the chairman of Chinese side project team, introduced the background of Sino-US Smart Grid program and the achievements of previous Sino-US collaborations. Director of Institute of Electrical Engineering of CAS, Xiao Liye gave a presentation about the global and national development trend of smart grid and the smart grid research in China. Academician Yu gave his opinion on the research contents and the initial ideas for the project. During the discussion session, participated experts deliberated the study contents and the sub-topics of the smart grid program.  
The delegates then visited Yangzhou Smart Valley Exhibition Center which presents the achievements made in the fields of the industrial clustering, scientific research, technological transfer and public services of the emerging industries led by Smart Grid Industry in Yangzhou.